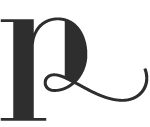 ¶

I am Penn — a designer, and typophile. I am originally from Maryland, though I have also lived in Massachusetts, Connecticut, Orvieto (Italy), and currently I am living with my wife, Grace, in London.



¶

I have a degree in creative writing, which means, in addition to my ability as a designer, I write, edit, speak (and tweet) consummate English.



¶

I am currently working as a designer with the wonderful people at dtc.



¶

You won't regret getting in touch with me.